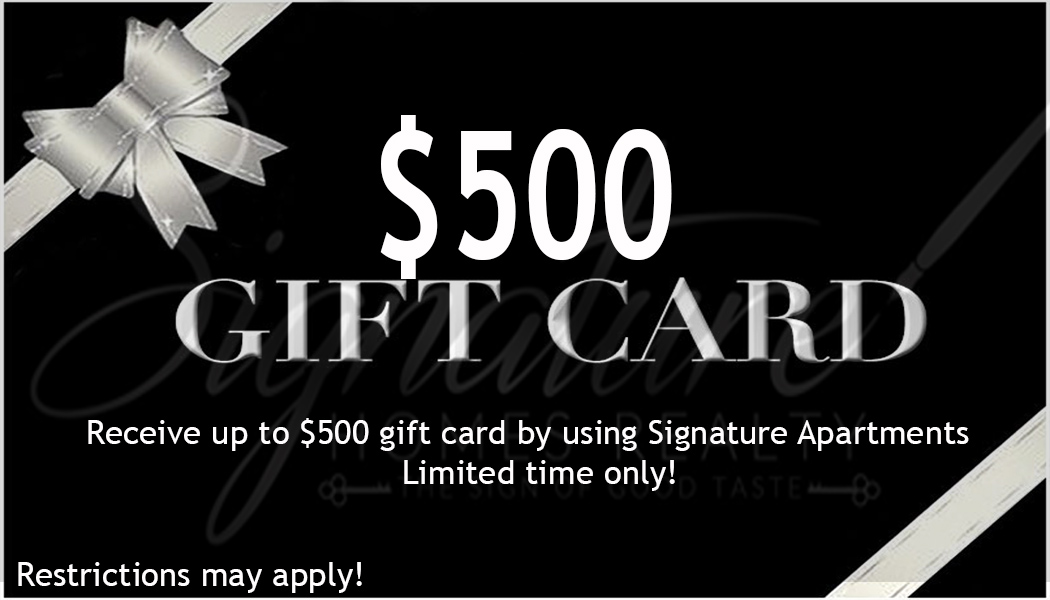 Gift Card only applies to Apartments referred by Signature Apartment Locators.
It will be paid within 30-90 days upon move-in.
It may not be exchanged wholly or partly for cash [nor will any change be given].
We are not responsible if a Gift Card is lost, stolen, destroyed or used without permission and no replacement will be provided in these circumstances.
To get the coupon, we can mail or pick up at the office.
Coupon Amount based on Rent Pricing
For property:
under $1250 - $100 coupon
over $1250 - $200 coupon
over $1800 - $250 coupon
over $2000 - $300 coupon
over $2500 - $500 coupon