Thankfully, Federal law gives you the right to ensure all the information on your credit report is 100% correct. Unfortunately, disputing information on your credit report can be a frustrating, time-consuming process. At America's Best Credit and Debt Consultants, we have the knowledge and experience to effectively address your problematic credit history.
Professional Credit Consultants
America's Best Credit Repair is dedicated to providing the best customer service in the industry. We work with each and every customer to understand their financial goals to obtain the best results in credit report repair. Friendly, courteous credit counselors will assist you in improving your credit rating, quickly, legally, and effectively. We have experienced credit counselors analyze your credit report to determine the most effective course of action to achieve the best results. We will help you remove various forms of negative or erroneous items published on your credit reports by TransUnion, Experian, and Equifax.
We will contact each of these bureaus, creditors, collection agencies, and even the courthouses (as needed) on your behalf for each round of corrections. We will recommend which accounts to pay off or reduce the balances to buy back points. We may recommend opening certain types of credit accounts for you to have open accounts in good standing.
America's Best Credit and Debt Consultants will help you navigate all current credit laws to find a simple yet comprehensive approach to improving your credit rating within 45 to 60 business days.
REMOVE INACCURATE INFORMATION
Under the Fair Credit Reporting Act (FCRA), the Fair and Accurate Credit Transactions Act(FACTA), Fair Credit Billing Act (FCBA) and the Consumer Protection Credit Act (CPCA), you have the right to challenge information on your credit reports based upon the completeness and accuracy of all reported credit items.
America's Best Credit and Debt Consultants disputes inaccurate, obsolete, erroneous, incomplete and unverifiable information reported to the three major credit bureaus: Experian, TransUnion, and Equifax in order to help you improve your credit ratings.
If, after a reinvestigation by the credit bureaus, the disputed item is found to be inaccurate or can no longer be verified, the credit bureau will delete the information.
COMPLETE CREDIT REPAIR SERVICES

✔️ Unlimited disputes ✔️ Unlimited deletions
✔️ Personal service ✔️ No per-dispute fee
✔️ No per-deletion fee ✔️ No hidden fees of any kind
✔️ Easy terms available
TURN YOUR FINANCIAL LIFE AROUND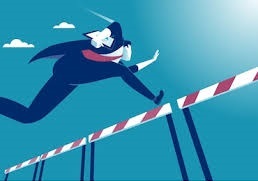 From bankruptcies to charge-offs, to tax liens, America's Best Credit and Debt Consultants has challenged virtually every credit problem under the sun. We believe in our work and have the experience necessary to ensure your credit report reflects your current situation.