In this generation where there are millennial homebuyers as well as those who are internet-savvy, a Real Estate must be connected to them in a way that it will be informative as well as fun so the attention will be in a long span. Let me tell you some home buying facts by the use of memes. Memes are humorous images, videos, pieces of text, etc., that is copied (often with slight variations) and spread rapidly by Internet users. This has been circulating the internet world and once made us smile while browsing our social media accounts.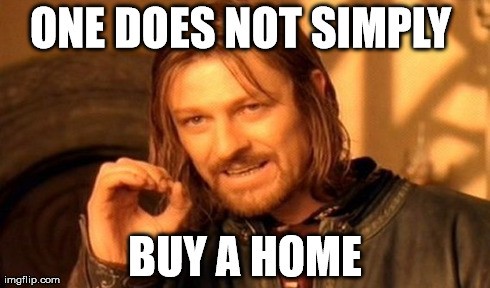 In this meme, this is one major reality in the home buying process as we know. It was written in few but true words. A homebuyer will not be an easy course as it will take most of your time from the start until the end up to getting the perfect choice for you and your family's needs and wants. You will need to make more research as for you to know where the market is at the moment and how you can win the best deal of your life! Newspapers, magazines as well as web sites that have Real Estate listing will be your friend at this time of your home search. You need to know how long does a property stay on the market.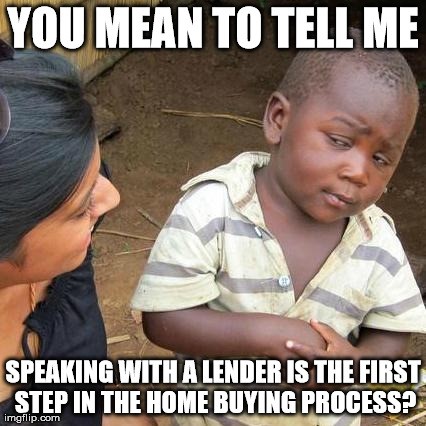 This meme says a lot as this is one important step in the home buying process. It talks about determining how much house you can pay for. According to research, it is recommended that a buyer must find houses that cost no more than 3 or 5 times their annual household income if the homebuyer plans to pay a 20% down payment and have some other debt at the side. You, as a homebuyer must speak first to a lender of your trusted choice so you can get prequalified and preapproved for credit of your mortgage. First, your lender will need to tell you how much they can actually lend you by providing them some financial information to your mortgage banker. This might include your income and the amount of your savings and your investments. The pre-approval will be at a later time when you were also able to provide your financial documents.
When you've been pre-approved already, it will be wise to follow this meme. Finding the right Real Estate agent will help you get the hang of things in the home buying process. They can provide you helpful information on homes and neighborhoods that isn't that accessible to the public. Th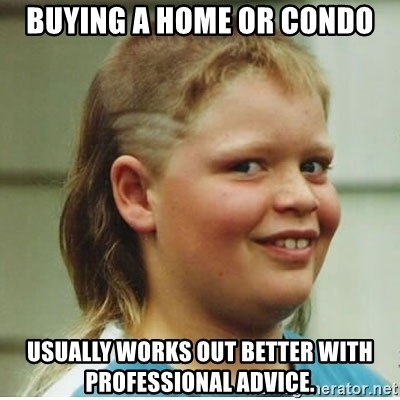 ey can give you advices on the next steps that you must accomplish before you get to the finish line of finalizing the home for you. And the best of this all is that it will not cost you anything to use an Agent because they're compensated from the commission paid by the seller of the house.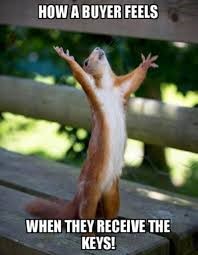 After all the labor of undergoing various steps such as Home Inspection, Home Appraisal and some more paperwork, you are now ready to close the sale! This will be the fruit of your labor and no one else can make merry rather than you who have put forth much determination in getting on to this meme right here. Receiving the key after the seller received the delivered check means you can already move into your chosen home for your family! Congratulations on reaching this phase!